For photographers around the world, websites like MPB can be an absolute Godsend. They make it trivial to buy, sell, and exchange used gear in just a few clicks. Anything from new camera bodies to specialised equipment can be picked up at a significant discount.
Thing is, MPB is far from the only option out there. Savvy shoppers online often reach out to us with a number of questions about the platform. What's the wait before things ship? How do I know the used cameras will be any good? How do I trade in my own equipment for the best possible price? The list goes on.
On this page, we'll be diving into both MPB and the things you'll have to consider when you purchase products like this online. From that first curious click to an upgraded set of gear, we've got you covered.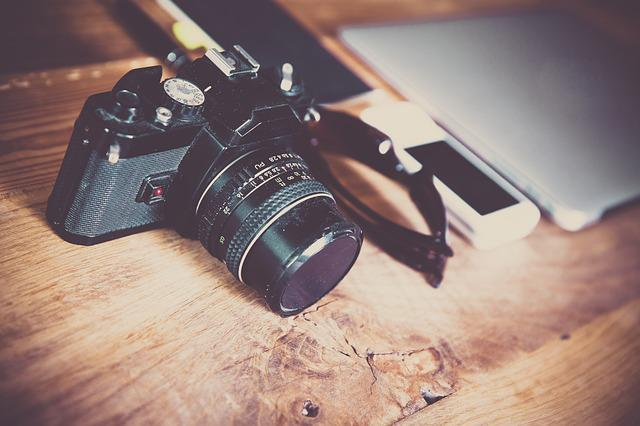 How Does MPB Work?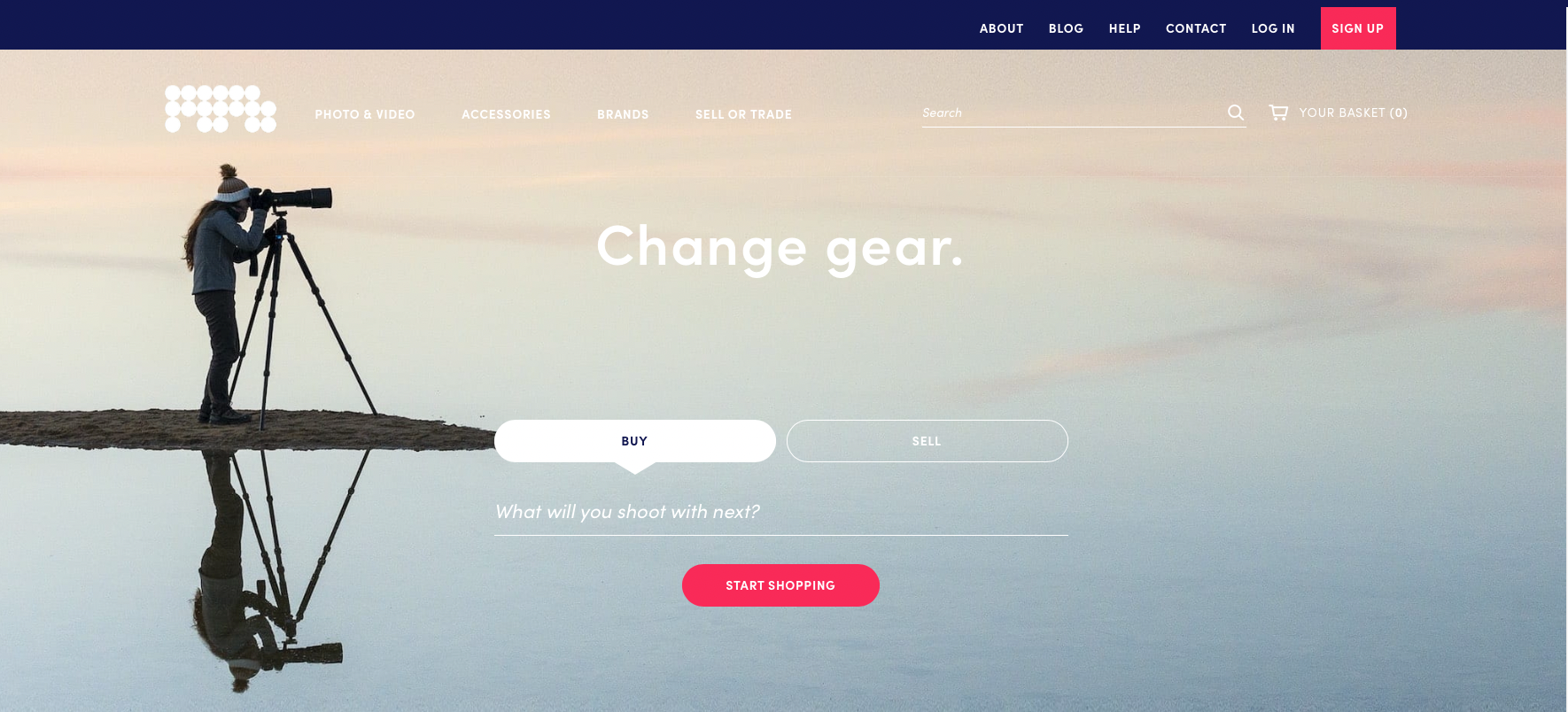 In short, MPB is a trading, buying, and selling platform for photography gear of all shapes and sizes. Whether you're a budding photographer looking for their first set of equipment or a seasoned pro who wants to make some extra cash, the site promises to "transform" the way people upgrade their equipment.
Got gear to sell? Use MPB! Want to exchange it for equipment of a similar value? That's possible too. As you may have guessed, gear that's in mint condition usually carries the most weight on the platform. Other factors like compatible accessories and shutter count also come into play.
In this article, we'll be running through the ups and downs of MPB. We'll be discussing how long things take to ship, what to expect as a seller, and much more. Read on to wrap your head around the site.
Used Camera Bodies
Perhaps the most common thing available for purchase on MPB is used camera bodies. Pick a camera company and you can probably find options on the site. Nikon, Sony, Canon, and tons more are available.
From what we can see online, the options available are pretty varied. Whether you need pro-level kit or a starter set for beginners, you should be able to find what you're looking for.
Used Gear
The kit available through MPB goes far beyond just bodies and lenses. Tripods, microphones, kit bags, and practically anything else photography related can be found for purchase or exchange. The main advantage here is that used equipment tends to be significantly more affordable than brand-new options.
Depending on your location and order size, you may even be able to get free shipping!
Free Delivery
For customers in the UK, EU, and US, free shipping is often available at MPB. Our advice is to watch out for discount codes and special offers as the company seems to update its shipping options all the time.
Tracking Number – What To Expect
A huge concern for many people considering MPB is what to expect when it comes to delivery. Once your new kit has shipped, will you be able to track it and how long will it take?
In a FAQ section of MPB's UK site, an employee gave the following response:
"Yes, as soon as your order has been processed for dispatch, you will receive a confirmation email which will include your tracking number.
You can then enter this here to track your parcel with the courier."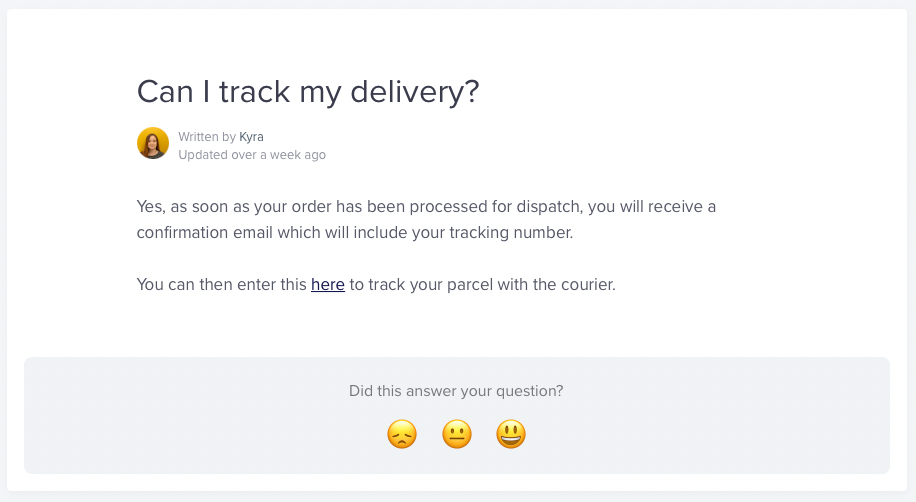 In short, all orders through MPB come with their own tracking number that can be followed in real time via the courier's website.
Depending on the seller's location, your items may be processed by MPB the same day you place your order. Keep in mind that this isn't always possible, however.
Trade In Options
One of the huge pulls of sites like MPB is the option to trade in your existing gear. So, how does it work and is it worth it?
When trading in items on MPB, users follow these basic steps:
They choose the selling option from the homepage and provide information about the make and model of equipment that they're offering. Details about the equipment's condiditon are also taken.
In the "Would you like to buy anything in exchange (optional)?" section, users can then fill out details about the products they'd like in exchange. If it's available, MPB will add it to the digital quote that follows.
A paid-for insured delivery box is then sent to the provided address.
Once the kit has been delivered, the replacement gear is sent out in the post
Selling Your Kit
If you'd rather just get paid for your gear instead of an exchange, this is also possible through MPB. Once you've sent off your insured delivery box and everything's been received, payment can usually be made directly into your bank account.
If you've got a lot of old lenses and accessories lying around, you could stand to make a fair bit of money by becoming a seller.
Paypal Account
One thing to mention here is that a Paypal may be the best way to go for receiving payments. This all depends on your location. Many users online report success with Paypal VS their traditional bank account.
How Long Does MPB Take to Ship?
While this is far from a satisfying response, the only honest answer is: 'it depends.'
MPB's Terms and Conditions page lays out the general timeline that most users experience with the site. We outline this below:
An order is placed and details are given about the specific product(s). A delivery is then made to MPB for processing. This typically arrives the next working day.
Once delivery is made to MPB, the products are compared to the details given and their quality is assessed. This takes between 2 and 5 working days.
Bank transfers are usually processed within 3 working days of a delivery being verified.
New exchange equipment usually arrives between 2-5 days of a delivery being verified.
All this means that MPB takes between 2-5 days to ship your new gear. It could be up to 10 days or more before your new exchanged equipment arrives.
It's worth mentioning that MPB accepts zero responsibility for courier-related delays and specifies that this timeline is provided as a reference only and is not binding.
If a 2-10 day wait works for you, we think the site offers tons of value. If you're looking for something super speedy, rental sites may be the way to go instead.
Our Experience With MPB
In our research, we gave MPB a run for its money and explored what other people are saying about the platform online. Below are a few of our thoughts on what it's actually like to use.
The Interface
Both for trade in and buying options, the site really couldn't be easier to use. The forms, search functionality, and overall interface are refreshingly simple. You're funneled through the selling/ buying experience in a way that feels seamless.
One thing we weren't huge fans of is the fact that you can't 'pin' items for later or save your seller progress for a later date. You can add items directly to your basket, but some form of 'favorites' section would be great to see.
The Equipment Available
As we've mentioned in other parts of this article, your experience here will really come down to where you are in the world. A buyer in New York is going to see a different list of buying options compared to someone in London, for example.
One thing we found is that the search box would often make suggestions for specific cameras that weren't available when you actually clicked on them. While it's possible to give your email address and get availability alerts, some clarity in the buying experience may be needed here.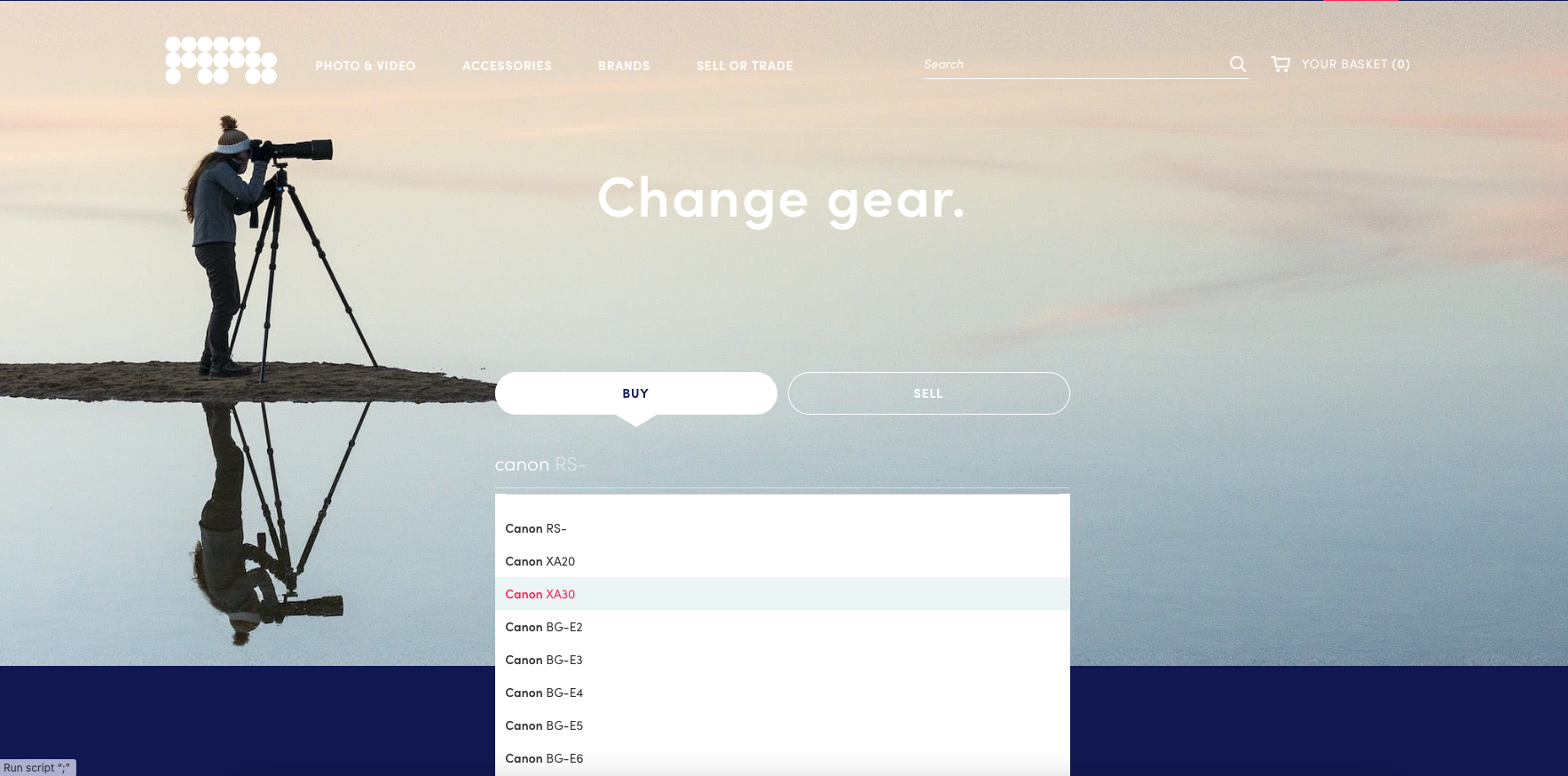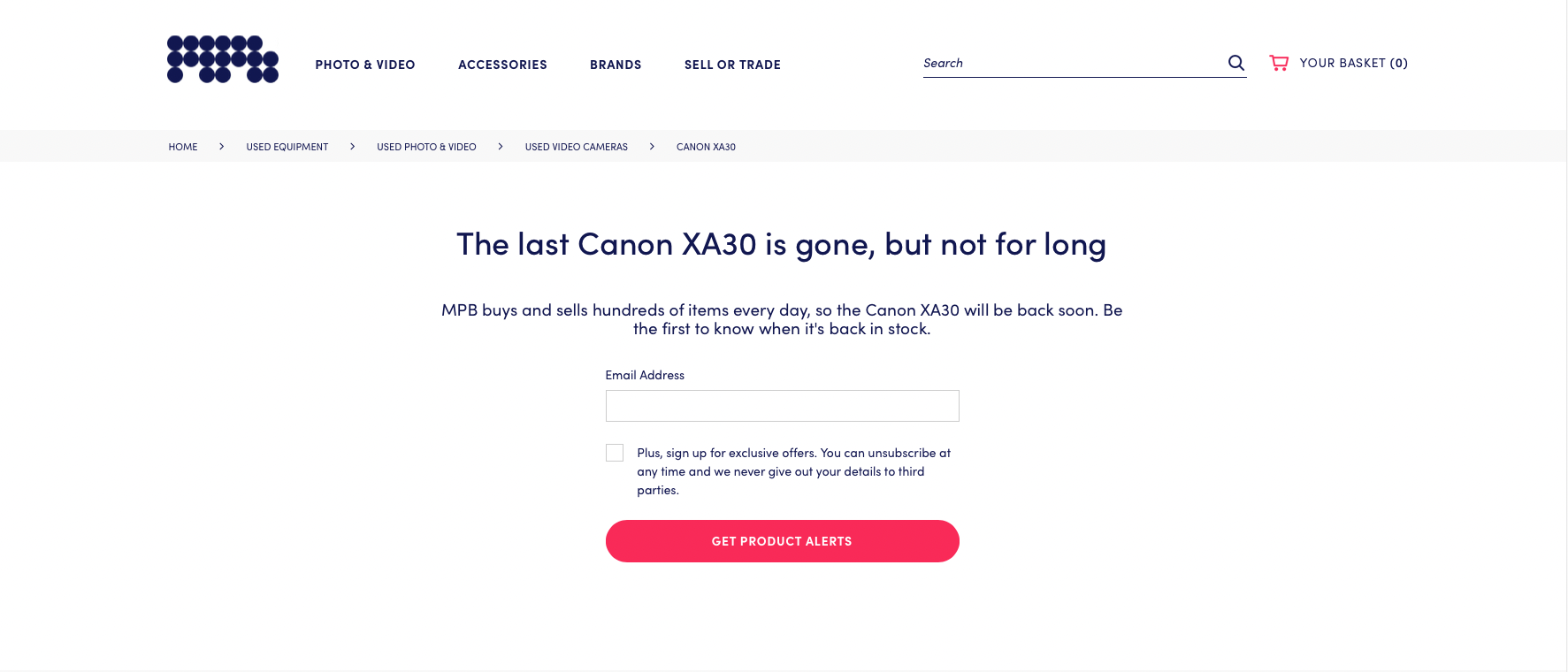 Brand Availability
Name a camera brand and it's probably available on MPB. It's worth noting, however, that our above comments about availability still apply. US users seem to have the most luck here.
The Price for Sold Gear
If you're super savvy, you may be able to get a better price by selling your gear to a private party. In most cases, however, the prices offered by MPB seem pretty fair to us. Provided you give an honest assessment of its condition when filling out the seller form, you should get a decent market price for what you're selling.
Unsure which condition to choose? MPB's advice can be found below: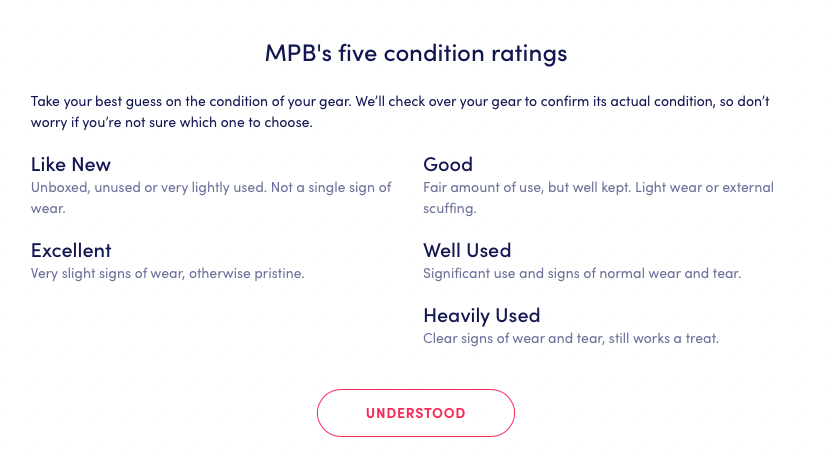 Overall
While it's far from the only option available, the ease of use, trade-in options, and prices offered through MPB are tough to argue with. We think it's well worth a look for most people.
Buying Gear and Exchanging With MPB
Thinking of buying cameras or accessories on MPB?
In this section, we'll run through some of the things that you should double-check before pulling the trigger. While getting new equipment through this website can save you a ton of money, it's worth making sure that you're actually getting a good deal.
Extra cost factors, applicable law, and competitors are all worth considering.
Shutter Count
Shutter counts are a big one to look out for here – it's an indication of how many times a camera has actually been used. The higher the shutter count, the more 'tired' and camera is likely to be.
A moving part like this can quickly start to cause issues once it's worn down. Most consumer-grade cameras are rated for about 150,000 shots. Your average pro-level camera might be able to manage as many as 300,000.
If you're looking at a count that's significantly higher than these, it might be worth looking elsewhere. Unless the price is much lower than usual that is.
Camera Options Elsewhere
Our advice would be to get an idea of the specific makes and models of cameras that might be good for your requirements. This makes it much easier to shop around and find the best deal.
Let's say you're looking to buy a Nikon D780. Shopping around for this specific model will give you a good idea of its average selling price. You'll now be able to search for the Nikon D780 on MPB and make an informed decision.
A little research can go a long way here too. Are there common age-related issues that arise with the specific make and model you're looking for? Which idiosyncrasies will you have to watch out for with your chosen cameras? Finding the answers to these kinds of questions can pay dividends.
Final Thoughts
We hope you've found the information above useful. To sum up:
For most people, MPB is a fantastic option for earning some extra money or upgrading your camera kit.
It can take between 2 and 10 days for your new camera to arrive or for the money to reach your account.